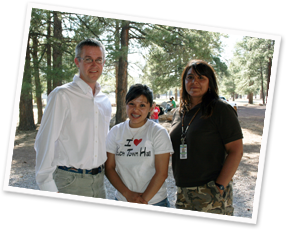 Dear Native-American High School students in Northern Arizona,
If you are a Native-American high school student in school in Northern Arizona and you are reading this website, congratulations! You found us! We have been looking for students like yourself to see if we might be able to play a part in transforming your dreams into higher education. Also, congratulations for if you are looking at this website, you are certainly thinking about Life After High School, one of our favorite topics. You can think about school and what you are going to do
https://primeessays.com/format-for-college-essays/
The Northern Arizona Native-American Foundation (TNANAF) was founded primarily to change a reality that we found unsettling. Statistics recently proved that many, talented Native-American students in our community were not continuing their education due to a lack of funds and a lack of resources. This should not be the case. We are now in our third year of challenging that statistic and creating more opportunities for educational success.
But we need your help. We want you to explore this website. We want you to apply for our scholarships. We want you to tell your friends about us. We want you to tell us about other programs during school breaks and summer time that you are interested in attending. We want you to dream with us.
I recently had dinner in Flagstaff with one of our first year winners. He said two statements worth pondering: "I didn't think I would win the scholarship and the scholarship helped me immensely with starting my freshman year."
I hope to hear from you.
Sincerely,
Brian Buckley, M.Ed. & M.A.
Executive Director
The Northern Arizona Native-American Foundation